The colours of an anniversary – forecast for 2022
An Interview with Katinka Champion by Nina Hald
In early 2020, Toronto-based graphic designer, photo art director, and coloured gemstone forecaster, Katinka Champion collaborated with Constantin Wild to create an exclusive '2022 Forecast Colour Palette' to commemorate his family enterprise's 175th year anniversary year. The palette brings together some of Constantin Wild's exquisite gemstones sourced from all over the globe.
In the world of gemstones, saturated colours are a matter of tradition, always in want for their beauty, costliness and rarity. Even though certain classics will remain in fashion, paradigm colour shifts can be felt every few years, and these are of course reflected in demands for more innate nuanced hues from time to time.
As the effect of the global pandemic were felt in 2020 and 2021 – physical distancing protocols, global mining operation and cutting-centre slowdown – a shortage of new cut gemstones could be felt in the "pipeline". "This shortage has created a stronger movement towards local sourcing, the re-cutting and faceting of "old source rough"; material that had been locked up in many gem dealers' safes waiting for such a rainy day", Katinka Champion states. With the stay-at-home orders in place, many wealthy, upper-middle class individuals, who would normally spend their earnings on well-deserved holidays, requested high quality gemstones from their local jewellers —gems that retain their value and become heirlooms for future generations.
"Created from the perspective of the gem and jewellery industry, the forecast palette features thoroughly researched and inspirational colour predictions. All of the pleochroic gemstones are bright and happy colours – most of the hues occurring naturally in Nature. Selecting the final gemstone for the palette from Wild's vast collection of dazzling one-of-a-kind Brazilian Imperial topazes was a challenge in itself. Several of the fine gemstones in the colour palette have nuanced colours that are infused with multiple hues", Katinka Champion says.
In December 2020, Pantone released its 2021 Pantone Colour of the Year: A pair of colours described as PANTONE 13-0647 Illuminating and PANTONE 17-5104 Ultimate Gray. The pair was a marriage of colour conveying a message of strength and hopefulness that was both enduring and uplifting. "Violet spinel and fancy lavender sapphires equally capture Nature's lavender flower calmness that speaks to the consumer looking for calm in their daily lives. Many forecasters foresee that this lavender colour – a non-gender specific, gender-inclusive colour – will experience a continual rise in popularity through 2022 and 2023."
"A resolution to the pandemic will help bring a sense of a new normal back to the world at large, creating global joy. There will be a desire to party in the streets and set off fireworks—literally, not just proverbially—to let off the steam from isolation and hibernation. Colours will no longer need to be only calming and neutralizing, which were so desperately needed during the pandemic", says Katinka Champion.
Now, that the world endeavours to climb out of the pandemic, Katinka Champion expects two colour families to resonate well with the gem purchasing public: "The warm glowing, hopeful colours captured in yellow sapphire and bicolour Imperial topaz will continue to remain popular going into 2022. A violet cast blue, which has a calming presence, will see a continual rise in popularity through 2022 and 2023. Violet spinel and Tanzanite both can share this popular hue", Katinka Champion finishes.
2022 FORECAST COLOR PALETTE CAPTIONS: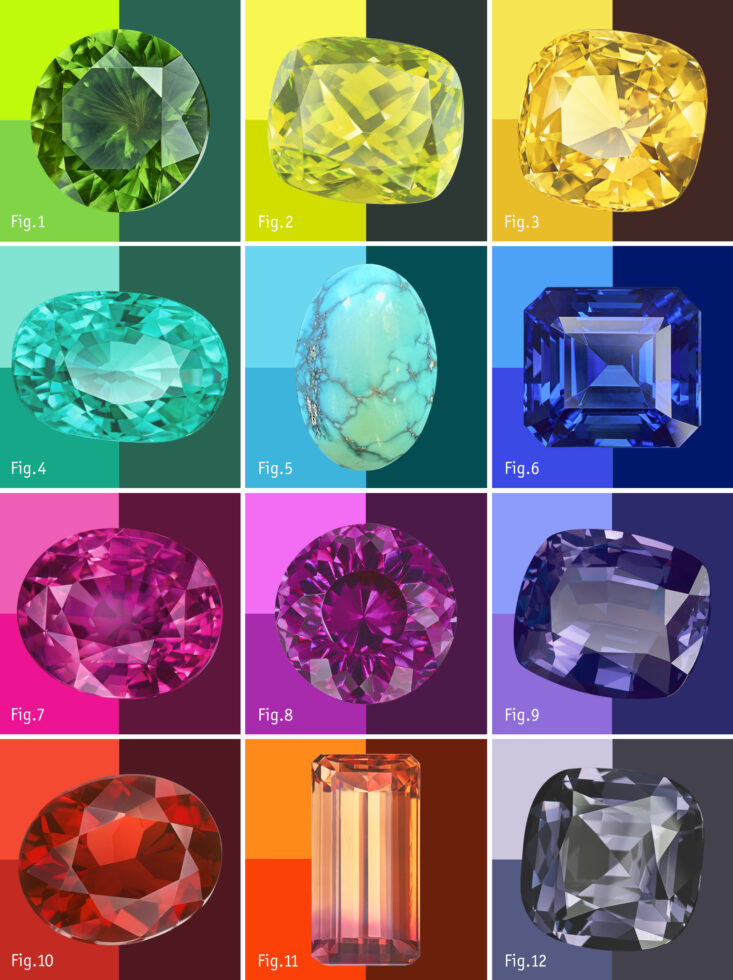 FIG. 1.  3-carat Round-cut Russian Demantoid Garnet
FIG. 2.  18-carat Cushion-cut Zambian Canary Tourmaline
FIG. 3.   27-carat Cushion-cut Sri Lankan Yellow Sapphire. The warm glow of yellow sapphires and bicolour Imperial topazes project a hopeful and positive future.
FIG. 4.  7-carat Cushion-cut Mozambican Neon-green Paraíba Tourmaline – a "natural neon" hue forecast in many industries' palettes.
FIG. 5.  18-carat Oval-cabochon Turquoise
FIG. 6.  36-carat Emerald-cut Tanzanite. A vivid gemmy blue hue with a hint of violet.
FIG. 7.  7-carat Oval-cut Madagascan Pink Sapphire
FIG. 8.  14-carat Round-cut Colour Change Tanzania Pyrope Garnet
FIG. 9.  8-carat Cushion-cut Sri Lankan Violet Spinel. This, as well as the brighter lavender hues in the palette square, will see a continual rise in popularity through 2022 and 2023, according to Katinka Champion.
FIG. 10. 15-carat Oval-cut Mexican Red Fire Opal
FIG. 11.  15-carat Emerald-cut Brazilian Bicolour Imperial Topaz. Ranging from golden yellow to orange, to prized sherry red in colour.
FIG. 12.  12-carat Cushion-cut Sri Lankan Grey Spinel